"Do not forget your initiative mind, Remember Mission" Theme Education Mobilization Meeting
---
Branch Committee of Dongguan Yuqiu Electronics Co., Ltd., Liaobu Town, CPC
"Do not forget your initiative mind, Remember Mission" Theme Education Mobilization Meeting
Briefing
---
On the morning of September 23, in order to effectively carry out the theme education work of "Do not forget your initiative mind, Remember Mission", under the guidance of the town's 14th group leader Zhang Guoqiang, deputy group leader Cheng Zujun, liaison officer Liu Xiaofeng and village committee comrade Huiquan, the branch organized a theme education mobilization conference of Dongguan Yuqiu Electronics Co., Ltd. All Party members of the branch and senior leaders of the company attended the meeting. Comrade Zhu Zhixi presided over the meeting.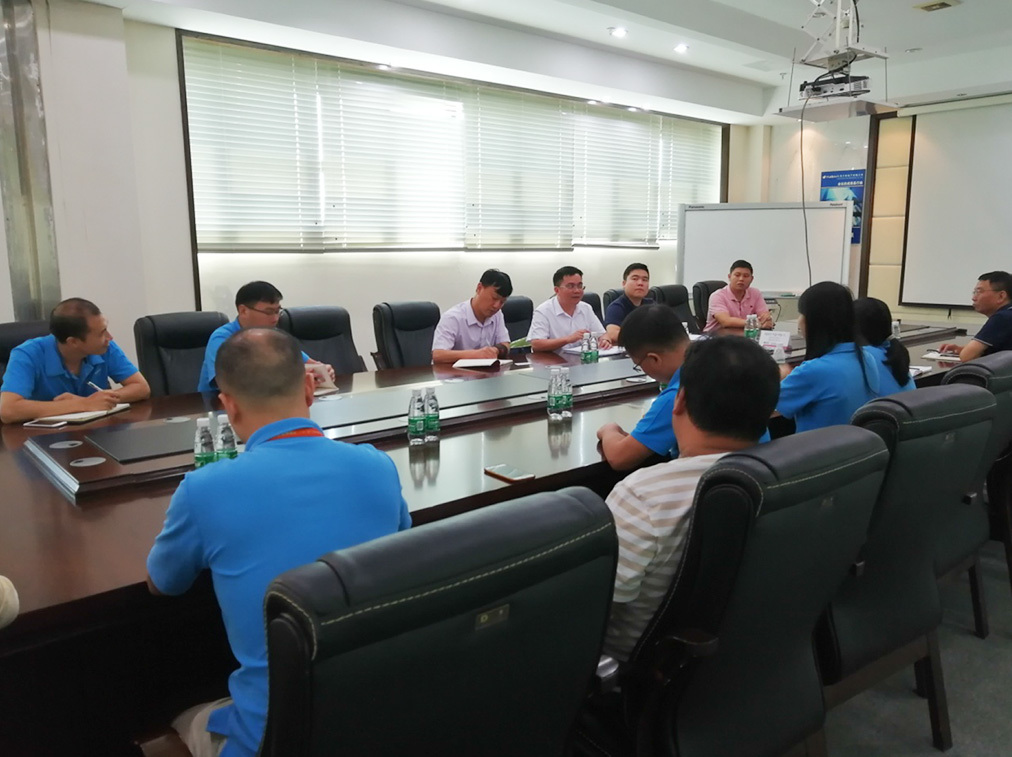 At the meeting, first of all, leader Comrade Zhang Guoqiang conveyed the important speech delivered by Comrade Liang Rongye, Secretary of the Party Committee of Liaobu Town, at the "Do not forget your initiative mind, Keeping in Mind the Mission" theme education deployment conference held by the whole town. Comrade Zhu Zhixi further made a comprehensive deployment of the company's "Do not forget your initiative mind, Keeping in mind the mission" theme education work from the main body, general requirements, fundamental tasks and specific objectives, profoundly explained the great significance of carrying out this theme education, and clearly put forward the important measures and work requirements for carrying out the theme education of our company.

The meeting required all party members and all departments of the company to study in depth, and on the basis of practice, fully grasp the overall requirements of "keeping the original aspiration, undertaking the mission, finding gaps, and grasping implementation", deploy key measures, carefully organize and implement, and carry out thematic education Combine with the implementation of various decisions and deployments of the central, provincial, municipal, and town committees, combined with the actual work of the company and the celebration of the 70th anniversary of the founding of New China, through thematic education activities, accept the baptism of politics to ensure tangible results.
Branch Committee of Dongguan Yuqiu Electronics Co., Ltd., Liaobu Town, CPC
September 24, 2019
All
All
Product Management
News
Introduction
Enterprise outlets
FAQ
Enterprise Video
Enterprise Atlas