Dongguan Yuqiu Electronics Co., Ltd. has successively obtained the USB 3.0 Foxconn patent license and the MFI certification of Apple Inc!
---
Since its establishment, it has applied for 166 domestic and foreign patents, including 136 domestic patents, 15 Japanese patents, 13 Taiwan patents and 2 US patents. Among them, 11 domestic invention patents were authorized. The company was awarded the Dongguan Patent Cultivation Enterprise in 2012, the Dongguan Patent Award in 2013, and the Dongguan Patent Advantage Enterprise in 2016. The company attaches great importance to the research and development of new products and technologies. It was recognized as a national high-tech enterprise for the first time in 2009, passed the national high-tech enterprise review in 2012, and passed the national high-tech enterprise re-identification in 2015.
The products produced by the company have passed the certification of UL, USB and HDMI associations. At present, 11 products have obtained TID numbers issued by USB association. And USB3.0 products were authorized by Foxconn in May 2016. At the same time, the company obtained Apple's MFI certification in September 2016 and became an excellent manufacturer of Apple products.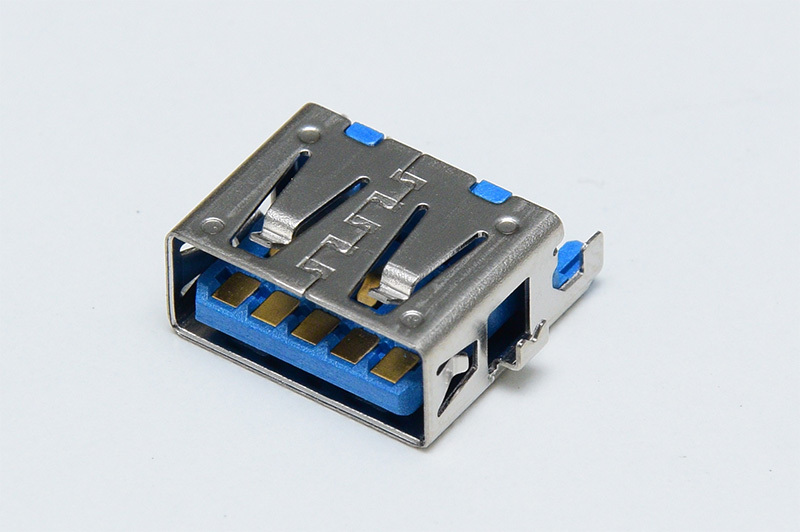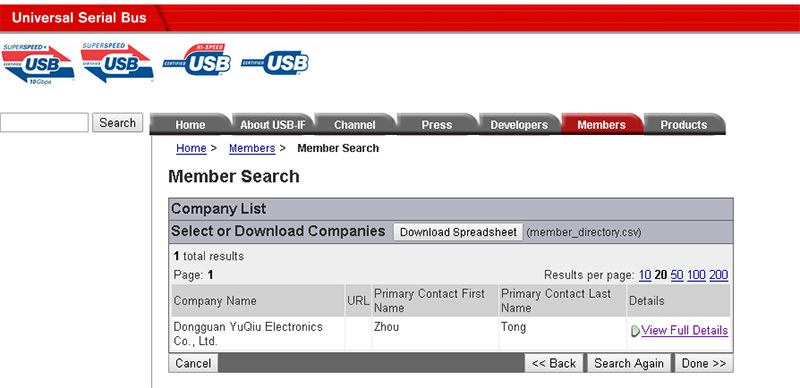 Dongguan Yuqiu Electronics Co., Ltd.-USB Association Certification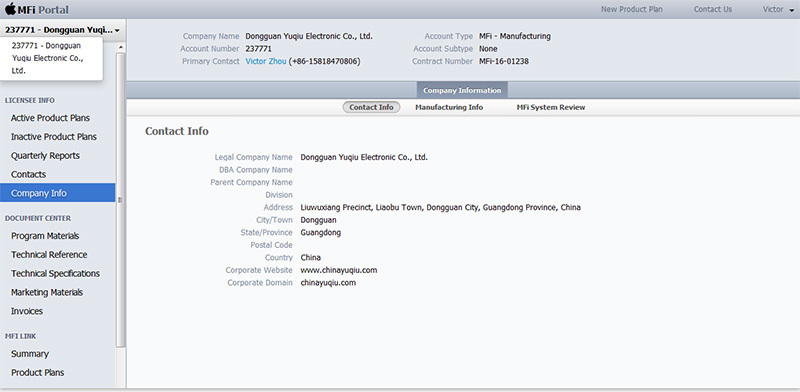 Dongguan Yuqiu Electronics Co., Ltd.-Apple-MFI Certification
Dongguan Yuqiu Electronics Co., Ltd.-HDMI Association Certificate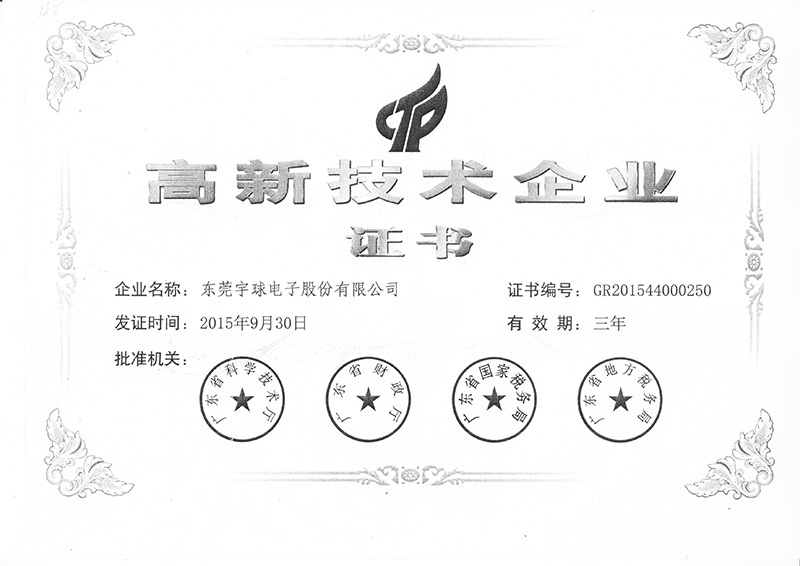 Dongguan Yuqiu Electronics Co., Ltd.-High-tech enterprise-Certificate
All
All
Product Management
News
Introduction
Enterprise outlets
FAQ
Enterprise Video
Enterprise Atlas